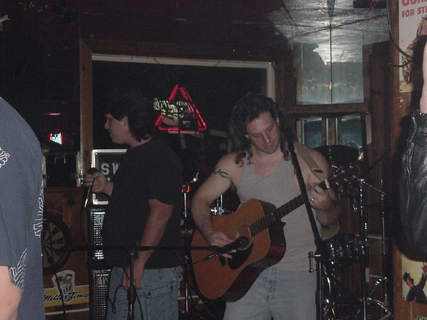 Lee sings a song.
"Just wait till the break Pete. Then your MINE!"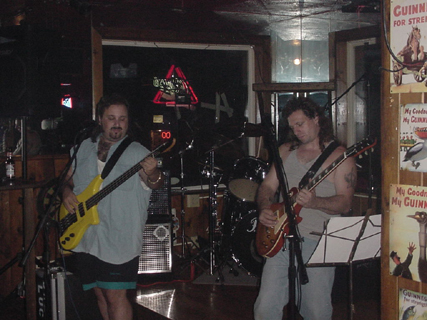 Oh yeah, we're grovin' now.
"Maybe I shouldn't of had that Burrito before the show."
"Hey guys, the song goes like this...."
"Hey Pete, here's payback for that Burrito!"
Todd, What are you doing to Pete's wireless?
"I don't know what you guy's are talking about. OZZY IS GOD!!!!!!"